Welcome
Welcome to the Riverside Elementary School District Online School. Here at the all-new RESD Online School, we strive to make every moment matter. Whether it be through laying STEM2 Foundations or simply cultivating positive experiences through online learning, we hope each of our families finds community here.
Take a look around our new website, where you'll find everything you need to make the most of your time with us. From our Personalized Learning Platform (PLP) to our carefully selected teachers and staff, we've done our best to make virtual education both seamless and fun!
A Message from Our Online Coordinator
Welcome to RESD Online School,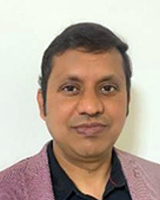 RESD Online is the best learning experience your child can receive to grow, blossom, and succeed as an individual. RESD Online is a multi-dimensional and immersive educational experience that has many interactive approaches and interesting concepts. We are also a STEM2-focused school, which can help your child learn through a problem-based approach.
We offer a flexible schedule for your child so they can learn in their own time in a setting in which they learn best. Our wide range of subjects allows students to expand their horizons and learn more about the changing world. We hope you'll find our program to be just what you're looking for.
Sincerely,
Mr. Gilla
Mr. Gilla, M.S. Biochemistry and M. Ed.
RESD Online Coordinator